Introduction to Building and Construction Trades
Vocational Pathway – Construction and Infrastructure Level 2
Level 2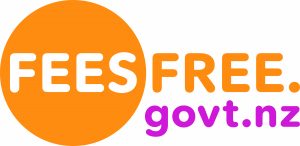 Learn the basics of building and other trades with this foundation programme!
Find out which tools to use when, how to measure twice and cut once.
You'll get to work on your own project from start to finish with the final product something to be proud of!
Graduates will be able to
Learn foundation knowledge and basic skills in safe working practices; use of specified machinery; residential maintenance including ground, glazing, and carpentry with projects in constructing garden furniture and erecting a basic residential fence and gate.
Students will apply their basic skills and knowledge in the planning, completion, and quality checking of a minor building project.
Start Date(s)
February 2021, enrolments any time during the year
Duration
26 Weeks
Times
Fulltime
Price
FEES FREE!
Leads to a Job As
A supervised employee in the general field of property maintenance, or handyman business.
Or More Study
Next Generation: Carpentry Level 3
Course Brochure
Programmes